About Us
Ultimate Wealth Ideas was founded to bring an alternative view to investing. Our goal is to increase your knowledge in finance and investing. Most mainstream investors would not agree with us, but there are too many facts indicating we are in the midst of the worst economy since the great depression. The dollar is at levels not seen in years, and we don't just want to see you get by, but instead prosper in this new economy.
In any company, the people ultimately drive the success in the business. We firmly believe it is pivotal to partner with the right people. Whether starting a new business to increase your income or investing in a small cap stock, partnering with the right people is key.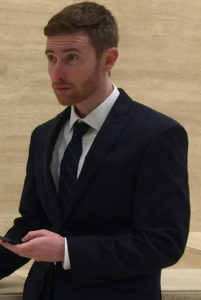 Sevin Wilson, has been interested in finance and entrepreneurship at an early age. From selling hats at the local flea market at age 12 to founding a clothing company right out of college, Sevin has had the entrepreneurial bug all of his life. At age 24, he became the Chief Brand Officer of SoftAge Systems, Inc., a technology company focused in the medical field.
Sevin has taken gained invaluable knowledge from his many mentors, and as a graduate from the Florida State University Entrepreneurship Program, he learned how to deal with customers, close business deals, met with many CEO's of large corporations. From these meetings, he learned how valuable it is to partner with the right people.
Donate BTC: 1NCpcMnHU966DU5PXRDkrG1BqHwTuqNMwZ
Donate LTC: LgWbUksq1qpzgVWuVA1efX48f9VVigmTsJ
Donate ETH: 0x152c004fFEA658F40156d879793D4bFedE629c06